We are pleased to be featured in the
following publications
and to receive the following awards!
Awarded 92 Points, James Suckling
Awarded 91 Points, James Suckling
Caspar Estate & Cultivar Wine win five awards at the
2022 San Francisco Chronicle Wine Competition!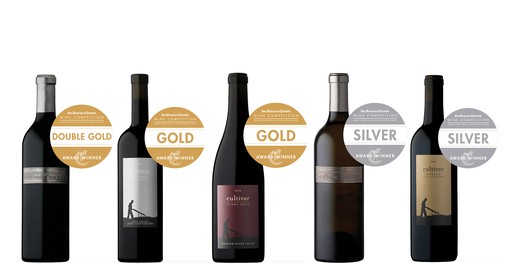 2019 Caspar Estate Cabernet Sauvignon, Napa Valley: DOUBLE GOLD
2020 Caspar Estate Sauvignon Blanc, Napa Valley: SILVER
2017 Cultivar Cabernet Sauvignon, Leaky Lake Vineyard, Napa Valley: GOLD
2019 Cultivar Pinot Noir, Russian River: GOLD
2019 Cultivar "Gold Label" Cabernet Sauvignon, North Coast: SILVER
Read more about this prestigious competition in The Cultivar Wine Blog.